Let your property quickly and save hundreds
Market your property on Rightmove, Zoopla and dozens of other UK portals
From as little as £59
We're fast
According to data from Rightmove we take an average of 10.6 days to let a property, compared to the national average of 55.1, and we take an average of 67 days to sell a property, compared to the national average of 192 days.
We advertise on the big three property portals: Rightmove, Zoopla & Primelocation (which generate more than 180 million property searches a month), plus many other sites too.
We promote your property in just the same way as a local agent - who would also be reliant on the portals to generate leads - but we do it at a fraction of the cost.
Also many local agents are not on both Rightmove and Zoopla - if they're not, then they're losing their customers enquiries.
Save £s
Our price difference is significant, and the higher the rental value of your property, the more you can save.
For example, many agents charge one month's rent for their 'let only' service, whereas we charge the same low, flat fee, regardless of the rent.
That money belongs to you - why give it away?
To let a property we charge between £59 and £89, depending on which sites you want your property to appear. That's for 3 months of marketing. There's no end fee to pay.
To sell a property we charge between £49 and £79 inclusive of VAT (again, depending on which websites you'd like your property to appear on) for every one month block of marketing you require, and we charge a one-time setup fee of £80, which covers the cost of us meeting our obligations under anti-money laundering, know your customer, consumer protection and other laws that estate agents are bound by. That's it!
It's easy
Unlike a traditional agent where you pay nothing upfront but a hefty fee on completion of a sale or let, with us you pay a small fee upfront for blocks of marketing, with no commission to pay upon sale or let.
This is fairer - traditional agents only sell around 40% of the properties that they take on, meaning that the owners of those properties that they do actually sell have to pay a fee large enough to cover the marketing costs of all the properties that don't sell.
You load your property details and photos on our site (or we come out and create them for an extra fee).
The enquiries come (we're open to take them 24/7, when other agents are sleeping).
You do the viewings (we can negotiate for you if you're not keen). Sale or let agreed!
Get more viewings
Estate agents are notorious for not answering enquiries (in one Rightmove mystery shop only 18% of agents responded to an enquiry within 24 hours, and over 20% didn't respond at all).
You can imagine how many lets or sales don't happen because of this poor service.
With us, all enquiries go to you directly - you'll never miss one, never miss a viewing opportunity, and therefore never miss a buyer or tenant.
You can trust us
We've been an 'online agent' since 2004 - long before the term was even invented. And we really are experienced landlords and estate agents, not just savvy website designers jumping on the latest dotcom trend.
We can assist you with every aspect of a sale or let, from conveyancing and mortgages, to evictions and court hearings. We've been through it all with our clients for the last 12 years.
Open 24 hours a day, 7 days a week
We can handle email and telephone enquiries for your property 24 hours a day, 7 days a week, 365 days a year.
During the week our staff answer the phones from 8am to 8pm and our sophisticated digital receptionist covers from 8pm to 8am. At weekends the staff work 9am to 4pm on Saturday .
Our digital receptionist is never sick, never late, never takes a tea break and never has a day off, ensuring that even if someone calls or emails about your property at 2am on New Year's Day they will get an answer and the information that they need.
Our simple, low lettings pricing.
No commission, no hidden fees. We'll do what you want, and not what you don't.
Basic
£59
3 month listing*
Zoopla
Primelocation
Powerful control panel
PlusMost popular
£89
As BASIC, plus...
Rightmove
Tenancy paperwork
24/7 enquiry handling
Free eviction notice
Premium
£449
As PLUS, plus...
Photos, EPC & floorplan
To let board
Rightmove premium listing
How much could you save?
Find out how much money you might save by letting your property with us.
Based on an agent's commission of
Total control
Our systems work 24/7/365 for both you and your prospective tenants.
Manage your listing
You can make changes to the details, photos or price as often as you like. Your edits will take effect almost instantly.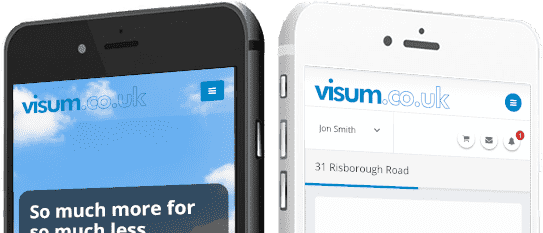 Manage your enquiries
You'll be notified of new enquiries instantly by email. You can talk to tenants & arrange viewings in your landlord's hub.
Your property will appear on the leading websites, to be seen by millions of potential buyers.
---